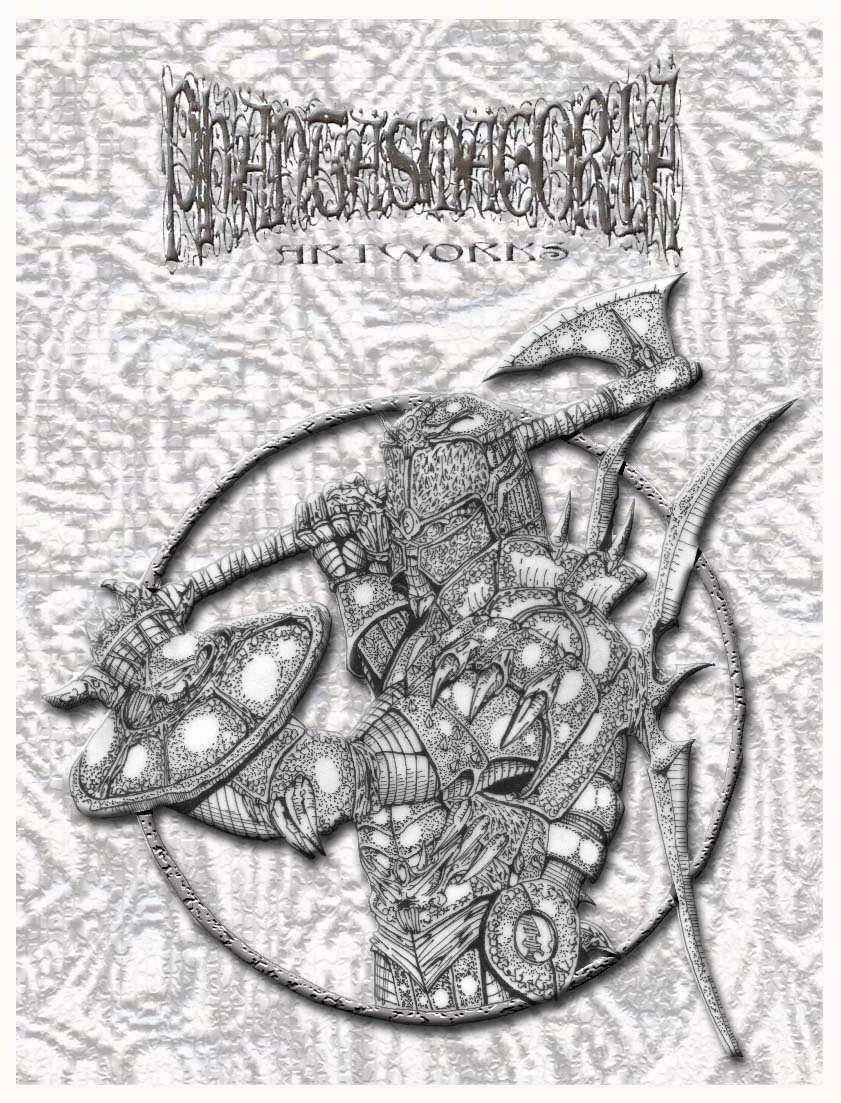 Welcome to the realm of Phantasmagoria Artworks. A realm which is dedicated to extreme artworks lovers. Along the journey, you'll find samples of artworks which I've been contributed for bands, zines and also a collection of my own. Feel free to keep in touch with me for those who are still seeking for extreme artworks. Dark art rules!
Seri Gempita would like to thank and say hi to :-
Emperor Draconis (thanx for this awesome website! ), my family, Linie (my bride of darkness!), Ira of Extra Shit 'zine, Red-One of As Sahar, Syukri / Idin of Metal Command, Hanip of Grind Empire Production, Fadzil (Mad Rocker!) of Muzik Box Production, Adik of Necrotic Chaos, Bob of Damokis, Chot of Api Fanzine, Nasth Sheir of Kremation, Kerry/Amir (profesor lawak!!!) of Lustmipury, Joaquim Santos of Danca Macabra 'zine, Bart Gabriel of Dragonight Agency, Fred of Inhumate, Wan Syamsul of Dead Head 'zine, Syukri of Steel Madness, Roel Mores of Tripalium 'zine, Mlle Divaret Sandrine of Destructive Records, Wan Warlock of Thanatopsis 'zine, Achong of Dark Colosseum, Ihsahn of Emperor, Martin Wickler of Nuclear Blast, Jaie of Nebuila Production, Ah Kiong of Psychic Scream Entertainment, Bum of Sickoz 'zine, Jens of Lone Wolf, Inhale newsletter, Colin of Invictus Production, Agonia Promotion, Blackhaq 'zine, Bob of Independent Comics, Radzi of Dark Art, So'od of Diabolical Art, Shah of Todark 'zine, Zizi Amri of Blood Criminal, On, Ghani / Hafiz of Merchik Burger Corner, all my Rumbia 7 housemates, FSPU students, Mafia of Urban Comics (makan jom!!!), Aie (Blues Untuk Aku),all staff at Veritas Architects Penang, my cousin Ju, Farah, Nadia (Sweet666), Sha, Ajie, Miss Slayer, Fasha, An, Syuhada, Azlin, Fizah, PFS students (SPM '96), Sham, Min & Eric, kaki lepak Plaza Alam Sentral & Imthiyaz, Akmar & kaki lepak Bukit Jambul Complex, Amoi DB Music, SYMPHONIZE LABYRINTH ( I love all of you especially the two angels!!), DESPAIRANCE, ARKHAYTULMAYT, MANGGAS, THE DIRTY DOGS, DAMOKIS, NECROTIC CHAOS, MOVMENT, MEDIEVAL, ARAYZIA, CATHARSIS, TANTRUM, DREADED, TANDUS, INHUMATE, NECROBLASPHEME, LONE WOLF, SAMARTARY, MISTIK, MANDATORY, DAWN PHENOMENON, SIL KHANNAZ, LANGSUIR (r.i.p), BRAIN DEAD, chatters in #kafan & #draconis and all Malaysian metal horde! For those whose name not mentioned, you know who you are!!!
This Website was Produced and Edited by:
Emperor Draconis of Arkhaytulmayt